It is only natural to worry when something goes wrong. A problem with your locks always appears to happen at the worst time which is a huge hassle. You don't want to have to wait around for someone to come and help. This is why you should rely on the trustworthy locksmith Chigwell loves using.
Fixing Issues Promptly
Locks are a vital form of security that you cannot afford to go without. They need to be right for your needs and installed by a professional. This keeps you safe and allows you to know that what is in place is high quality. It is also important that it matches what your insurance provider wants you to have so the cover is valid.
Even a small problem can stop your locks from offering this crucial protection. This leaves you, your family, and possessions at risk from someone breaking into your home.
You need to call someone as soon as you can when something is wrong. They will then be able to come and offer you a solution to your predicament. A professional can help establish which would be the best approach, repair or replacement.
What Can The Locksmith Chigwell Trusts Do For You?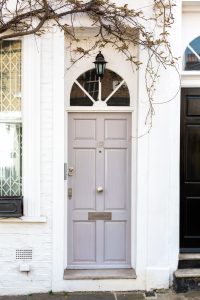 People don't want it to happen, but you might find that you cannot get into your property or vehicle because you are locked out. Or, sometimes your lock will stop functioning leaving you unable to open or close it even with the key.
At times like this, you can rely on our services. We prioritise non-destructive entry so you don't need to pay a big repair bill. When we say you will receive a speedy response, we mean that we operate 24/7 in case of emergencies and will be with you within 30 minutes.
Locksmith Expert can work on domestic and commercial properties, windows and doors, and vehicles. We can work with various locks and help you in many different situations thanks to the fact that we carry a selection of tools. Visible ID allows you to know precisely who is working on your property. You will also receive regular updates so that you know how far away we are from arriving and helping you.
When they need a locksmith Chigwell residents know that they can have confidence in us. Our friendly and professional services will provide you with the fix you need so get in contact today.