Whenever they need a locksmith Romford residents speak to us. We are able to respond to every call within a few minutes. Additionally, we have more than two decades of experience. You may have locked yourself outside your property or vehicle. Regardless, we shall be with you quickly, ready to unlock or repair your locks.
Reliability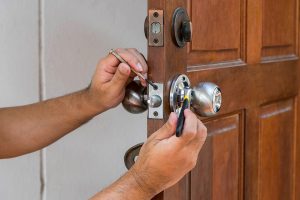 We are nothing if not reliable. This quality is essential in our line of work so we do everything we can to ensure that we are always contactable. Because of this, you can reach us 24 hours a day seven days a week. If you use the emergency line, don't expect to be waiting.
Waiting for a locksmith to show up can be disruptive and it makes people feel uneasy. Fortunately, we make sure locksmiths are with callers in Romford within half an hour. To keep them calm, we update them on our location as well.
Services
When it comes to security systems, many are not complete without the lock. Breaking your keys in the lock, losing them, or dealing with a faulty mechanism can all be stressful. There are ways we can handle such issues though. We work on:
Different lock brands
Timber and UPVC products
Windows and doors
Numerous kinds of vehicles
Domestic and commercial properties
The one thing we do at the start of every job is figure out how serious the problem is. We concentrate on supplying clients with the most cost effective and efficient services we can. Because this is the case, our priority is non-destructive techniques. In addition, we will offer you advice on the options before deciding on a solution. For instance, we will sometimes be able to repair the locks instead of replacing them.
A professional locksmith Romford can count on
One of the most important things to us is constantly being professional. We have the most up to date skills. Our company is an official Yale Door Master too, meaning we have everything necessary to work with several branded locks. We are accredited by OPAL and adhere to their code of practice as well.
If they require a locksmith Romford residents can call us using the number 07850751683. We will respond quickly and offer a top service for a great price.