The security of your property is something you should never put at risk. This is why you should contact a professional whenever you need work on your locks. We are the emergency locksmith Ilford and surrounding areas can always trust for their needs.
When it comes to fitting a door lock, there is nothing stopping you from trying to complete this job yourself. However, it is important that you think about whether this is something you should be doing.
Do you know what type and size lock you need? Do you know the difference between the different lock standards like BS3621, BS10621, BS8621, Kitemark, and others? You also need to know whether it meets the requirements of your insurance company so that your cover is valid.
So, should you?
Fitting your own door lock is never a good idea. The reason for this is it takes the right skills to be able to fit it securely.
There are many issues you can face when you try and fit your own lock. For example there is a good chance that despite the effort, time, and money you put in, you won't get the right results. You will then need to call in an expert to complete the job and possibly deal with damage you have caused.
On the other hand, there are those who will fit a lock poorly and leave it like that. This compromises the security of your property and leaves you vulnerable to a break in.
Give us a call for an expert emergency locksmith in Ilford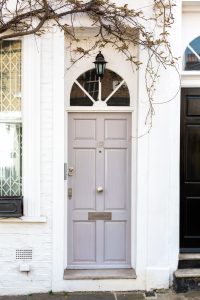 Home security is crucial for your family and loved ones as well as all your possessions. You don't want to risk this with DIY work, do you? The wrong locks and those fitted poorly are essentially useless, so call in a professional locksmith. They will provide you with what you need so that you do not have to worry about security issues.
You can give us a call when you are looking for first class results. We even offer 24/7 help which makes us the emergency locksmith Ilford can depend on. Give us a call if you need our help or if you want more information.