While people wish it was not the case, there are those individuals out there willing to steal from properties. To help keep you and your home safe, there are steps you can take to try and avoid this. A fine example is calling on the emergency locksmith Barkingside relies on for any lock work.
There are a number of methods people use to enter a property. When it comes to messing with locks, there are two techniques that are very common. You can help prevent them being an option though.
Picking
This is something people have to learn before they can attempt it. Through the use of specialist tools, they can gain access to your home with next to no trace. They will turn the lock and rake the pin tumblers to enter without the key. This is the reason behind the need for a lock with a reasonable number of pins. It makes it harder to achieve and gives you peace of mind.
Bumping
Unlike picking, this is a method of entry that requires little skill or knowledge. It is quick and easy but involves quite a lot of noise. You can help avoid it though with a bump-resistant lock. The British Standard TS007 Kitemark is a rating for locks against this technique. The higher out of the 3 star rating, the more protection it will offer you.
Are Your Locks Up For The Job?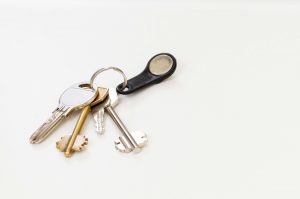 We all have those things we need to do and don't get around to doing. Locks though need attending to urgently when the need arises. If you are unsure of their age, condition and quality, or feel there may be minor issues, check them. It is vital to attend to these so that no one can take advantage of their vulnerability. In addition it will be easier and cheaper to fix a problem before the locks fail entirely.
Getting new locks installed is the perfect opportunity to ensure that they are of a high quality. If you are ever in need of these types of services, you can rely on Locksmith Expert. This includes carrying out repairs when they are possible.
Make the most out of our cost effective services with the emergency locksmith Barkingside loves. Contact our team whenever you need them.