We understand that locking yourself out is very easy to do, especially when you are in a rush. You might have left your keys inside the property, lost them, or they are somewhere you cannot access them. Nevertheless you can always call on the emergency locksmith Ilford depends on. We will help as quickly as we can.
Don't Panic
It is natural to worry, but when people aren't calm they make mistakes. Be certain that your keys have not fallen out of your bag into your car or are in a pocket you don't often use.
If your key is definitely not with you then you may want to call for help. However, do not use the first locksmith you find on the internet. You must take a closer look and be sure that they offer quality work. Take us for example; we carry numerous tools to allow us to gain entry without using destructive methods.
Check For Other Options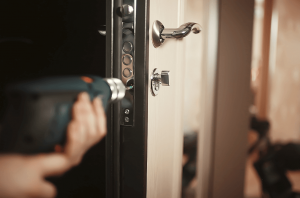 While this is dangerous and you should not do it, some people leave side or back doors open. Check to see if you have. Never resort to breaking your way in or trying anything risky like climbing into an upstairs window. Many people see TV or film depictions where someone picks their own lock, but do not be fooled. You should not try as it is very unlikely to provide the right results. Not only this, but you could also damage the lock, resulting in costly repairs.
If a friend or family member has a spare set of keys it can save you a lot of time and money. Try calling them to see if you can get the key or if they can drop it off. This is an easier option and you can simply get a new set cut.
Give Us A Call
If all else fails, Locksmith Expert is here to lend a hand. Through our 24/7 services we can help you gain swift entry to your property. If you believe that you have lost your keys we can also replace your locks to give you peace of mind for the future.
As the emergency locksmith Ilford trusts we would be happy to assist you however we can. Remember to stay calm when you can't find your keys and think about the next steps carefully.