Being locked out is a big problem. However, with our help, you will have a quick solution. We respond to any lock problems quickly and efficiency. In fact, we try to be with all callers in 30 minutes, any time of day or night. What's more, we have the most reliable emergency locksmith Chigwell can offer. As a result, you get safe, consistent, high quality services.
It is more important than ever before to keep your home safe from break-ins and burglaries. Even if you have good locks and have never had a problem, you may want to look at extra protection. It can be a great investment, both for your safety and peace of mind.
In addition to keeping yourself safe, improving security can also enhance the value of your property. In this post, we will be discussing some potential options for security enhancements that can do just that.
Upgrade the locks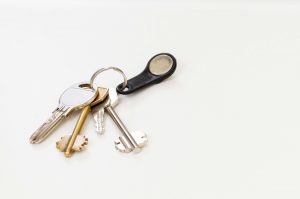 One thing you can do is get better locks for extra protection from break-ins. If upgrading is something you want to do, you need to keep multiple details in mind.
For starters, see to it that you choose high-security locks. These present more of a challenge to criminals. There is a plethora of models out there, so you need to find one that suits your specifications. If extra protection is top priority, think about using a deadbolt lock. They are much trickier to break into.
Lastly, see to it that your locks stay in mint condition. Check that the door frame isn't cracked and that the screws are tight. This will make your lock as secure as it can be. Let us know if you require the finest emergency locksmith Chigwell has.
A modern solution
Something else you should consider is adding a security system that comes with keyless entry and an alarm. This type of system will help to keep you safe and increase your home's value.
Keyless systems can be a really great asset. With them, you can go inside without needing a key. For families in particular, this is a wonderful feature because the kids won't need to carry keys around. In addition, you can use keyless entry to let people you trust in when you are away.
When selecting your system, think about your budget and requirements. There are numerous systems out there. Thus, there should be something that can satisfy you. For the highest level of protection, go for something with an alarm. This can alert you, neighbours, a monitoring company or the authorities if there is a break-in.
The go to emergency locksmith in Chigwell
At Locksmith Expert, we work carefully and quickly to get every client back into their properties. Due to our considerable knowledge of locks, we can work on many different types too. We also keep the necessary tools close by when we come out to you. Plus, we can provide upgrades and other services.
So, if you require the most talented emergency locksmith Chigwell has, contact us today. We can help you with any lock trouble.