When they require an experienced, fully licensed locksmith, Ilford residents know they can trust us. We have been assisting locals with a variety of lock issues for a long time. This includes locks that won't open, old ones that won't close, and more. As a result, we are ready to help if you find yourself in trouble. Not to mention, we are available around the clock because problems can happen at any moment.
If you are a landlord, keeping tenants safe is your responsibility. This includes ensuring that you install smoke alarms, doing electrical tests, and performing gas safety checks. In addition, you have to make sure tenants can keep the property secure so they and their belongings are safe. For this to happen, you need to ensure the locks are good quality and work properly.
Do I have the right locks?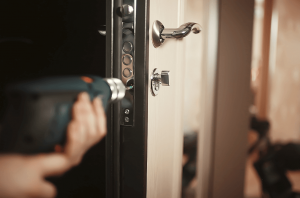 Installing the correct locks is integral when you need to safeguard a rental property. It is especially true in areas with high levels of lock snapping. This is a practice that burglars often use to break into houses that have poor quality euro cylinder locks. It is most common to find them on uPVC doors. Some people use them on aluminium and wooden doors too.
We would be more than happy to do some upgrades if you need home insurance approved locks. Even better, we will be able to make recommendations that suit your particular budget and property. The upgrades will save you money, upset, and hassle. Get in touch with us if you want to work with the top locksmith Ilford has.
Windows
Window locks are also something the landlord needs to take care of. All accessible windows must have them, including any on the ground floor and easy to reach ones on the first floor. They are available in all kinds of designs. We will be able to recommend the most suitable ones for each particular window.
Outbuildings, sheds, and garages
Lastly, landlords cannot forget about these other vulnerable areas. It could be that you are providing them as additional facilities for the tenants. Alternatively, you might want to keep them off limits for your own use. Whatever the case, people must be able to securely lock them. We can provide and fit the locks for any of them.
A locksmith in Ilford ready to solve any problems
At Locksmith Expert, we have considerable knowledge of the areas we work in. As such, we have the means to solve your problems conveniently and quickly. The last thing you need when you are busy or tired is being locked out. With our intervention though, things will be back to normal soon.
So, please contact us if you require the most reliable locksmith Ilford has to offer. Our prices are excellent and we provide honest services and reliable products.