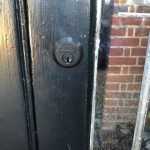 Lock issues can pop up at the worst moments. However, people feel more at ease knowing there is a professional service available when they need it. We supply the best services here. Our business is also on hand to provide you with the finest emergency Locksmith Romford has. We work 24/7, so you can ask us for help whenever it is necessary.
The most wonderful time of year, Christmas, is nearly here once again. It is also a time where everyone has to be more vigilant about their home security. It may not surprise you to hear that the level of burglaries spikes when the festive days arrive. As a result, we have several Christmas security tips to share with you.
Hide the valuables
Start by hiding things away. You should not really leave your valuables in sight of your windows at any time of year. Similarly, it is preferable to put off placing all your presents under the tree for everyone to see. It is understandable that some individuals will want to show their expert wrapping skills off. However, the ideal time to put everything under the tree is the night before Christmas. Burglars operate by spending as little time in a house as possible. If you hide the gifts well enough, it is likely they won't find them at all.
The social media problem
We also suggest keeping quiet on social media. Posting pictures of our homes is something a lot of people do. But a lot of times you can reveal too much on Instagram and Facebook. If you are planning on showing off your presents, ensure your privacy settings are right. You don't want to accidentally be advertising to potential burglars that your home is full of new expensive things to steal.
Close the doors
Last but not least, don't leave the door open for Father Christmas. It is probably something you hear a lot of the time. That being said, it is integral for you to lock all of your doors. Do this regardless of whether you are heading out or just spending time at home.
The majority of burglaries are opportunistic. If you leave a door open, a burglar won't think twice about going inside and grabbing what they can. Furthermore, whenever a burglar does enter through an open door, you will find your home insurance policy is invalid. Stay safe and lock your doors.
A quick and versatile emergency locksmith in Romford
At Locksmith Expert, we operate quickly to make sure you are not stuck outside for very long. Our talents are so vast that we can work on a multitude of properties as well. In addition to homes, we can attend to the locks on commercial buildings. We even have experience with vehicle locks.
So, if you require the services of the greatest emergency Locksmith Romford has, contact us today. We can offer quick lock opening, replacements, upgrades, and more.