If they need to find an emergency locksmith Romford residents should not panic and instead, would be best to give us a call. We work with people at any hour of the day in order to help when they need it most.
New Tenant, New Locks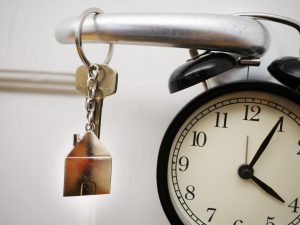 Every tenant and landlord relationship is different. It may be the last person in the property left on bad terms. Alternatively they may have been great tenants and taken care of the property. Regardless of this, a landlord should change the locks before new people move in. You cannot know if old residents had extra keys cut without you knowing. This ensures that the new people are the only ones with keys that work, apart from you.
Through replacement you will be certain of the security of the locks along with the quality. No one wants to deal with the breaks and issues which can happen when you are unsure about their condition. You can have someone look at whether any repair work is necessary. They can also offer advice about the grade of the locks to ensure you meet the requirements for landlords.
In addition you might want to have a discussion with whoever is moving into the property. This doesn't have to be long, just some tips on keeping everything safe like locking up windows and doors. It might sound obvious but people who have never lived alone before might not know and it is better to be safe than sorry.
What We Can Help With
A locksmith can be of help to people in various situations. Being locked out, repossession, or a broken lock, these are all examples of times when we can lend a hand. More importantly, we are available 24 hours a day in case of emergencies.
To get a better understanding of our work, you can always contact us and Locksmith Expert would be happy to help. For an emergency locksmith Romford and surrounding areas can trust for first class services, call 07850751683. In no time at all you will have an effective solution for your locks.