You may currently be locked out of your car or property, but that'll soon change once you call us. In addition to being a 24-hour service, we are also swift responders. As the most accredited emergency locksmith Barkingside has to offer, you can trust us to help you out of your situation.
There are numerous lock related complications out there, many of which you've probably never heard of. We refer to one of these issues as lock snapping. So that you know what it is and what to expect from it, we're going to talk about it here.
What is it?
Lock snapping is a unique sort of attack that really only applies to Euro Cylinder locks. You typically discover these inside composite and UPVC doors. Another term you might hear for it is cylinder snapping. The technique involves exposing the locking mechanism and using force to physically break it in half to gain entry.
Solutions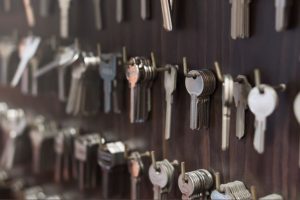 Next, we'll discuss ways of preventing it. There is an easy way of lowering the threat posed by lock snapping. What you need to do is get a locksmith to identify and fit suitable hardware into your doors. You can also change Euro profile cylinders to stronger models with an anti-snap design.
A substitute standard you could utilise would be the TS007 3 Star. You can use any cylinders that match the 3 Star Kitemark standard as well. The next best thing after this would be to employ a 1 Star Kitemark cylinder as well as 2 Star Kitemarked handles.
Call on the emergency locksmith Barkingside trusts
At Locksmith Expert, we're very familiar with the areas that we serve. This is why our response times are so fantastic. We carry a substantial collection of tools for use in every set of circumstances. In other words, we can always get in when we arrive. This makes us the best emergency locksmith Barkingside has.
If you require our assistance, feel free to contact us anytime.