It is fairly common for people to lock themselves out of their properties and vehicles. Whenever they need an emergency locksmith Romford residents contact our team. They come to us because we perform a first rate job. In addition, we are available 24/7 and make it a point to reach customers as quickly as we can.
Every day you will encounter a number of different locks. This includes the front door lock and the car door. Over time, the amount of times you use these locks can lead to a host of problems. Thankfully, a professional locksmith can assist you in various ways.
Duplication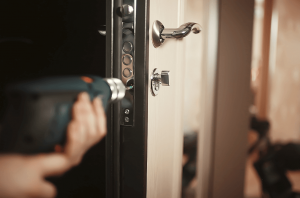 For one thing, they specialise in key duplication services. You probably use your front door key hundreds of times each year. Saying this, every time you do, the components of both the key and lock can be damaged. The damage might be slight, however, these components are going to wear away and will end up unusable. Once this happens, you must replace them.
A locksmith can duplicate a key for you. This wouldn't have been possible for locksmiths several decades ago since they did not have the proper equipment and skills. These days, duplication is fast and easy. The locksmith can work directly from any existing key and copy it exactly.
Extracting a broken key
Broken key extraction is another vital locksmith service. This is a much more challenging job but locksmiths have the talents to extract the broken piece. This shall prevent the need to replace the whole lock. Using special tools, the locksmith shall remove the broken key gently so they do not ruin the lock's interior workings.
The emergency locksmith Romford can always count on
At Locksmith Expert, we respond to every call within minutes. We are able to do this because we know the area we work in extremely well. Our services are available 24/7 so help is always within reach.
If you need aid from the finest emergency locksmith Romford has, get in touch as soon as possible. We hope to work with you soon.