In case you ever find that you need an emergency locksmith Barkingside business owners should save our number. We are the team that you can trust for first class services, especially when it is urgent.
When a business is the victim of a crime like a burglary, it can be very costly. Owners have to deal with the stolen equipment and items along with the damage the perpetrator causes. Because of this, it is vital that you ensure you have comprehensive security measures in place. Doing this will minimise the chance of a crime happening.
Look At Risks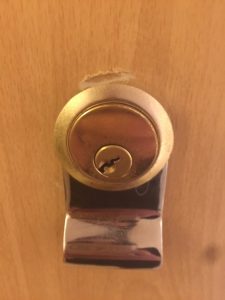 You need to consider possible vulnerabilities that might be leaving your business at risk. For example, you might find that you could benefit from replacing the locks. This tends to be necessary when your locks are particularly old or fail to comply with British Standards. It might also be that the type of lock you have is not the best for your needs and another option would be better.
You might also want to add locks in places where you don't already have them. For example, you should fit windows with locks, especially if they face an alley or car park. You should also consider installing cabinet locks. These allow you to secure important documents that you would not want to fall into the wrong hands.
Look into using a restricted key system too. This means that people can only cut and copy keys with your permission. It gives you control over how many keys there are, and also prevents people from stealing and copying them.
Hire An Emergency Locksmith in Barkingside
Installing a lock is a job you should only do on your own if you are willing to compromise security. Instead, you should call in a professional. They will have the ability to complete the job quickly and to high standards so that your business has the protection it needs. You will be glad you rang us for our reliable services.
We are the emergency locksmith Barkingside can depend on in any situation. Reach out if you need our help and we would only be too happy to come out to see you.