The majority of people live very busy day to day lives. As a result you may forget about home security precautions. However, these are essential if you want to avoid the heartache and stress that comes with problems. For assistance making your property secure, you can trust the emergency locksmith Barkingside loves to use.
One of the most important things you need to do is care for your locks. They can break or start to perform poorly if you neglect them. In this case you need to decide if you should replace or repair them.
Which option?
Your lock can develop issues from intentional damage or something like wear and tear. The exact problem will help you determine the best solution. For example, an issue with your key can call for you to get a new one, something which is fairly simple. When someone breaks in, or even attempts to, you should change the lock. This allows for peace of mind over security.
Call a professional emergency locksmith in Barkingside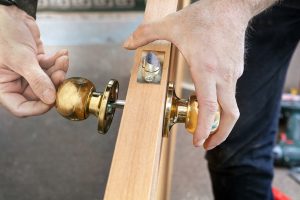 A professional can assess the issue so that you get a better understanding of your situation. It is your choice between repair and replacement for your lock. You can ask an expert for their opinion when they inspect it. While someone might be able to repair a lock so that it is fully functioning, replacement can be smarter. This is because the issue might occur again and it can be more economical to replace.
Lock work, whether a replacement or repair, can be very complex. You should call in a professional so that the performance of the lock is not affected by incorrect installation.
You should always take care when choosing new locks for your property. Make sure it is a high quality choice that is approved by your insurance provider. You might also want to look into anti-snap options that help protect against certain attempts to gain entry.
The best solution for your needs is to give the emergency locksmith Barkingside relies on a call; we would love to help you.