A lock is an essential form of defence against potential intruders. Finding that it is no longer working as it should do is frustrating. It can fill you with worry that your property is unsecure. Along with this, it can also leave you unable to access your home. It is at times like this you should call on the emergency locksmith Barkingside residents trust. We ensure a great service every time because we use quality tools and products.
The Key Isn't Turning
The first thing you should do is check that it is the right key. This might sound silly but some do look very similar and will fit in the lock but not turn. If this is not the cause it could be that there is dirt or debris in the lock. You can call for help cleaning it.
It might also be that the key is worn and has become too smooth. This can result in it being unable to align the tumblers within the mechanism. The other possibility is that the key is brand new and there are rough spots from manufacturing that are getting stuck in the lock.
The Key Has Broken In The Lock
You should never try and force a key that won't turn because you might break it inside the lock. If this does happen, you should call in some help. Trying to remove it alone could result in damage to the lock, something which is more expensive to fix.
Call A Trustworthy Emergency Locksmith In Barkingside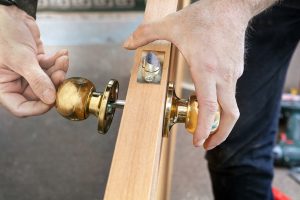 A lock uses a number of components and as a result, there are many potential causes of issues. If you ever have an issue with one, you can call Locksmith Expert. This is even if you are unsure of the cause.
You can trust us to find out what is wrong and provide the most effective solution. Our team can handle problems of varying complexities thanks to their valuable skill set. If you need help from the emergency locksmith Barkingside relies on, contact us today. We can provide a fast response 24 hours a day so you can easily get the help you need.