There are numerous ways that Locksmith Expert can help you. For example, we can repair and replace locks or provide access if you have lost your keys. In addition, we offer 24 hour services. Thanks to this, regardless of the time, you will know that you can give the emergency locksmith Romford loves a call.
Situations Where You Should Call Us
People are left embarrassed and annoyed when they find that they have locked themselves out of their property. You need a way to get inside that won't cause lots of damage. As a result, it is highly beneficial to call a locksmith.
Losing your keys means that you cannot use them. More importantly, they might fall into the wrong hands. Replacing the locks can offer you peace of mind in a situation like this. It is also a chance to update your security.
If the lock to your property breaks, you need a swift solution. You need to have it replaced because it compromises the security of the building and everyone inside. You need to know that you can lock up and gain entry when you want to rather than anyone being able to enter.
When you move home, changing the locks should be on your to-do list. Previous occupants should have given up all of their keys but this does not always happen. Changing the locks provides peace of mind and you can be sure about how secure your new property is.
Don't Hesitate To Call The Leading Emergency Locksmith In Romford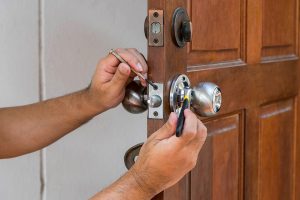 As the name suggests, at Locksmith Expert we know a lot about our industry. This provides you with the chance to call on a reliable professional to give you the results you need for your locks. Look no further for assistance as we are on hand so that you are not left stranded waiting a long time for help.
We use specialist tools and knowledge to provide services for locks on domestic and commercial properties. We always offer high quality, ensuring each service is fast and effective. Whatever time of the day it is, we will be there to serve you.
We would love to help you, so reach out to the emergency locksmith Romford relies on to use our expert services. Our prices are fantastic and we always ensure the work is to a high standard.