As the emergency locksmith Romford relies on we can work on domestic, commercial and industrial buildings. In less than 30 minutes you'll have a specialist with you to get you what you need. In urgent situations, you don't have to wait as you can call 07850751683 at any time.
Peace Of Mind With An Emergency Locksmith Romford Trusts
You may be confident you have a secure house, but when people move into a new property some forget to check what the situation is. It is therefore vital to contact someone with the right tools to replace all of the locks on the property.
You have no way of knowing if the previous owners held on to a set of keys. They may have handed them out to other people for in case of an emergency and never got them back. Changing them ensures you are the only one with keys to brand new, high quality locks.
Access Points
Do not neglect other areas of the building either. You may never use back doors and windows to enter your property, but thieves will try to. Changing the locks ensures you have access to all of these and no one else does. You'll want to be able to do this rather than discovering one day you do not have the key.
Your Insurance Company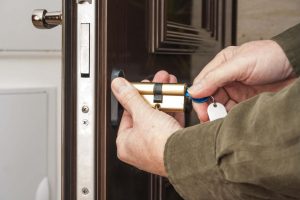 Some insurance companies require that you get new locks when you move. If not, any future claims in the case of a burglary could become void. This is because they see it as you not taking adequate measures to prevent it happening. You also need locks that conform to BS 3621 for many policies. So, it makes sense to do it.
Do not settle for anything less than the best. Locksmith Expert is fully accredited with OPAL, and an official Yale Door Master. If you are looking for a high quality emergency locksmith Romford can depend on, contact us.