When you are in need of services, you will want to choose the best people to give them to you. You don't have to worry though when the emergency locksmith Barkingside relies on is here to help.
The hunt for ways to save money appears to never end. With the help of the internet, people can find tutorials about anything with ease. But this does not mean that you should be using them instead of professional services. When it comes to locks, you should not be risking it, especially when you are considering the security of your premises or car.
Not Necessarily Simpler
Our work is available for affordable prices. This makes it cost effective when you compare it to everything that could go wrong when completing work yourself. You need the correct tools and information to do the job to the required standards.
Possible Consequences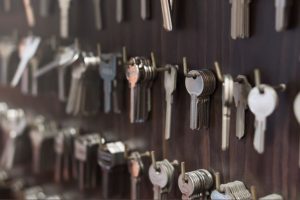 There are so many things that can happen. You may:
– Damage the frame where the lock would go
– Break the lock when it was only jammed
– Compromise the security when you change your own locks.
– Have to get someone to do the work after you have tried and failed
We are available 24 hours a day and can be with you within 30 minutes, how much easier could it get? There is no hassle involved, making it the best option.
Professional Emergency Locksmith In Barkingside
Do you know what lock would be best? Where to get it from? How to install it? Even if you find all the right information, it is very easy to make a mistake. If you want someone to do a fantastic job first time round, get in touch.
Alongside completing the needed services, you also have access to our knowledge. We are the experts who can complete a great job every time; it's even in our name! Fully accredited with OPAL and an official Yale Door Master, why go anywhere else?
Make the right choice and contact Locksmith Expert. You can always depend on us as the emergency locksmith Barkingside loves. We work on various types of lock and have the skills to deliver an outstanding level of service.