When you cannot lock your door or gain access to a property, it can be worrying. This is why, as the emergency locksmith Chigwell depends on, we can be at your property 24/7 and within 30 minutes.
When a lock suddenly stops working, we tend to find that it is one of these causes.
It's Worn Down
Whether it is from ageing or weather conditions, nothing lasts forever. Sometimes locks give out. Even if it is a small part that fails, it can stop the entire lock working. This is why we ensure that we can work with different locks and faults.
The Lock Is Seizing
If the key is stuck or the lock will not turn, don't force it. If you do, you could end up snapping the key inside. Seek help to retrieve the key and find out why this has happened.
Broken Key
You may have applied too much force or accidentally inserted the wrong key. Regardless, if it has broken off you need to ring a locksmith instead of trying to get it out yourself. Many people damage the lock in the process so allow us to help you.
It Won't Catch
This happens when the alignment of the lock and the strike plate on the door is off. It can be due to various issues like the weather warping one of the elements within the lock, but we can sort it out.
Comprehensive Care From The Emergency Locksmith Chigwell Relies On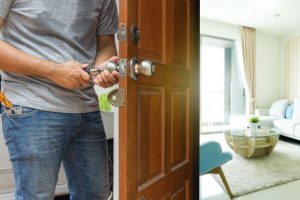 We will take a look to see what would be the best course of action for you. Repairs may be able to get your lock back into top shape, or it may be better to give you new ones. We try to suggest the solution that would benefit you long term with maximum security in mind.
Locksmith Expert can help find the most effective solution for your circumstances. Whether this is the replacement and fitting of locks, repairs or gaining access, rely on us. Give the emergency locksmith Chigwell trusts a call today.