As an emergency locksmith Ilford loves, we know that lock work can differ depending on the scenario. For example there are a number of cases where replacing your locks is a smart decision.
When You Lose A Set Of Keys
Your first thought may be to get the spare set, but don't neglect your lost keys though. Anyone could get their hands on them and gain access to your property. By changing the locks you remove the possibility entirely, giving the added benefit of peace of mind.
When You Need To Be Sure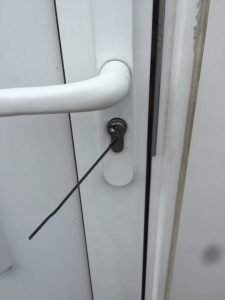 Did you make the right choice and replace your locks when you moved in? Do you have any idea at all when they were installed or last checked? If not, you are putting your property's security at risk.
You may have spoken to the previous homeowners and trust them. However, the truth is you do not know if they gave keys away to other people. While they could have cared for the rest of the property and made it look amazing, you cannot know whether they gave the locks enough attention.
So, replace them for assurance that you are the only one with the right keys. You can also be certain of the age and quality this way, perfect for unsure property owners.
When Minor Issues Start
While it is not always the case, sometimes locks will show signs that they are beginning to fail. It may be through something like stiffness or the occasional sticking.
If this begins to happen, you should take the time to ask a professional to give your locks a once over. When they do break or cause hassle, it is never at a time you would consider convenient. You could prevent an emergency situation by being proactive.
We are the emergency locksmith Ilford can always call on
With the extensive tools and knowledge used for jobs, Locksmith Expert can complete various work. If you are unfortunate enough to face a situation where you need urgent assistance, we are here for you. Any hour of the day, any day of the week you can call 07850751683 and the emergency locksmith Ilford trusts will be with you in under 30 minutes.