We are here for you, regardless of the time or day. This is because we understand the urgency of various situations and how they can happen at any time. As the emergency locksmith Romford can count on 24/7, we are happy to lend a hand in various instances.
It Won't Lock
Locking your home is an effective security measure. So when you cannot do this, you need a fast solution. It is important that if your lock won't turn or catch, do not force it. Otherwise, it could break meaning that the required work is more complicated. If it has broken, we will do our utmost to fix it. If this isn't an option, we can provide you with a high quality replacement lock.
Missing Keys
Whether you have locked them inside or you have no idea where they are, not being able to find your keys is worrying. It is also annoying when you cannot gain entry to your home. Through non-destructive methods, you will be back in again in no time at all. If you think that you have lost them or someone has stolen them, don't worry. We can replace your locks with ease to ensure the security of your property.
Break-In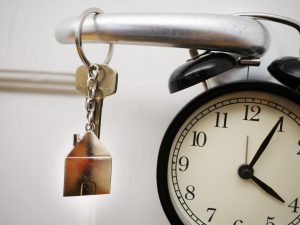 No one wants the security of their building to be compromised. It doesn't matter if it is a home or commercial building. So if someone breaks in, you want assurance that your locks can protect you and the contents. After a crime that leaves people feeling vulnerable, you can get peace of mind again by relying on a high quality locksmith.
Locksmith Expert prepares for various issues. As a result, a locksmith can arrive at your location in less than 30 minutes with the right tools and knowledge for the job. You will receive a fast and courteous service with amazing results when you reach out.
Make sure you have the number of the emergency locksmith Romford loves in your phone. This way you can receive a first class service from Locksmith Expert when you need it.