Being locked out of your property is definitely frustrating. Locks can break for all kinds of reasons too. Thankfully, we have a team of experts who can help. By providing the best emergency locksmith Ilford has, we can take care of jobs quickly and effectively. In addition, we can provide stellar services for affordable prices.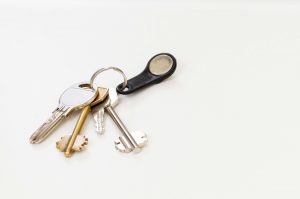 There are many people currently desperate to book a getaway somewhere nice. Getting everything in order is important. However, you must also consider security for your luggage when it is out of your hands. Chances are that you have some travel insurance to protect your belongings. But, there is no harm in taking additional measures so that you don't have to worry about losing them. What you need are some luggage locks.
Padlock design
One type of lock is the luggage key padlock design. These work with a key and are among the most popular padlocks out there. This is because you can use them for all sorts of jobs. You can even secure the garden shed with one. A major benefit of using a lock like this is that they are cost efficient and simple to find.
Combination
If those locks don't interest you, then consider the combination luggage lock. These are keyless devices that use a combination of three dials for locking. Here, the user inputs a pin code to access their items. These are far more convenient than their key counterparts. There is nothing else you need to carry around with you, like a key, which you can lose. Additionally, these locks are stronger since they lack a weak point. Contact us if you need the top emergency locksmith Ilford has.
Cable lock
Next, we have the cable luggage lock. They are not unlike combination locks. The difference however is that there is an extendible flexible cable instead of a stiff shackle. This allows it to pass through several zipper points on your luggage with ease. These are ideal if you have a myriad of compartments on your backpack or suitcase. You won't have to mess around with numerous locks because a cable lock can do the job itself. What's more, if you need to secure luggage to solid items, you can grab some extenders.
A luggage lock offers you that bit of additional security when you are not with your luggage. Using one will give you peace of mind while you are away on holiday.
We are quick to respond if you need an emergency locksmith in Ilford
At Locksmith Expert, we respond to calls for help within minutes. In addition to homes and flats, our people are able to work on places like shops and warehouses. This means you can call on us for almost any kind of problem.
With the best emergency locksmith Ilford has helping you, lock and security issues won't be a big concern. So, if there is anything we can do for you, make sure you get in touch.