The best way to ensure your property is as secure as possible is to work with a professional locksmith. They can supply a high quality lock and install it correctly. This will give you a great level of protection. As the leading emergency locksmith Wanstead has, we can offer the most reliable services here.
Deadbolts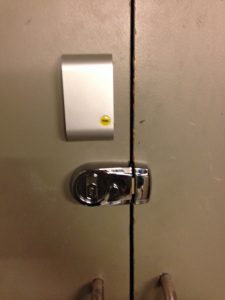 If you really value security you should opt for a high quality deadbolt lock. They are known as the most secure option because they are incredibly difficult to get past by brute force.
The thing that makes deadbolts so strong is that the only way to open them is to rotate the cylinder in the lock. If you cannot do that, it is really hard to get the lock to open. This means there is extra protection against any forced attempts to gain entry without having the key. It is not possible to force the bolt back into the door to get access. The bolts are also very strong so it is tough to snap one.
Common spring locks are less secure because they use springs to hold the bolt in place. This can cause issues. It means that it may be possible to apply shear force to open the lock. A sliding tool may also be able to spring the lock back into the door.
The length of a deadbolt also means it offers better security. The bolts here are generally an inch long and set further back into the door. Spring bolts on the other hand are shorter, generally only half of the deadbolts. That means less protection.
If that wasn't enough, you can choose deadbolts that are even more secure. There are models that are made from hardened steel. These can withstand even forceful attempts to drill through them.
Talk to an emergency locksmith in Wanstead
Whether it is your home or business, you should never compromise on lock quality. Your best option will be to speak to a reliable locksmith who can supply reliable locks. They can suggest models that will suit your needs. Then, they can install them properly, ensuring there is no issue with the fitting.
Locksmith Expert is a company you can rely on whenever you need a professional service. We can provide lock upgrades, opening services, and much more. Clients can rely on us to offer fast call outs and great prices too.
So, if you need help from the best emergency locksmith Wanstead has, contact us. You can ask us questions or request a quote.