A faulty lock is something no one wants to deal with, especially if it makes everything inconvenient. It is an issue most of us will deal with at some point. However, we offer solutions to fix the various problems that can plague locks. Best of all, we have the finest emergency locksmith Ilford has to offer. As a result, anyone in the local area can call us at any time when they need some help.
A large part of being a locksmith is visiting properties that someone has broken into. Our job here is to replace broken locks and make everything safe and secure. This is most important when it is a home because the residents will likely be feeling some distress due to the burglary. We work hard to make them feel that everything will be safer.
The burglar's favourite technique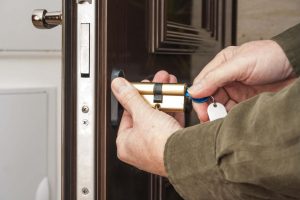 Burglars enter the home using multiple techniques. Lock snapping is one that tends to pop up more often though. Thankfully, it is something you can prevent rather easily.
With lock snapping, burglars target the weak points in classic style euro cylinder locks. They actually snap, or break, the cylinder. With the correct tools, a thief can do this in under 2 minutes.
Any door with an older style euro cylinder lock is susceptible to this method. You can find these locks on several kinds of doors. However, they are normally on conservatory, patio, composite, and uPVC doors.
It may be weird to know that a multipoint locking door can be at risk. Yet, even though the doors have several bolts, they have one cylinder. If that is not strong, then the whole door is not. If you need help from the best emergency locksmith Ilford has, let us know.
Better products
Recently, there have been major improvements in euro cylinder lock products. Lock manufacturers now offer several new anti-snap cylinders. With these up to date locks, when thieves try to snap the cylinder, it enters lock-down mode. The door cannot open in this state.
Something else that is important is the euro cylinder's size. There will be homes out there that have locks that are too large. They tend to stick out of the door casting. This feature can attract burglars because it will be far easier to snap. Luckily, you can rely on our locksmiths to accurately measure your door and install a cylinder lock that is precisely the right size.
You can rely on our emergency locksmith in Ilford
Locksmith Expert is here to provide everyone with an effective and friendly service. We are available to help you all day, every day. We cover every type of property too, including commercial buildings and private homes.
So, if you have a problem only the top emergency locksmith Ilford has can solve, please contact us. We can be with you quickly any time of day or night, especially if you have been the victim of a break in.