In order to help people with their locks, locksmiths need to respond to them quickly. On top of this, they have to be available 24 hours a day, 7 days a week. Our business is able to tick both of these boxes. In addition, we put clients in contact with the most skilful emergency locksmith Wanstead has. As a result, people make us their first choice.
You may own a key safe or are considering purchasing one. They are popular among those who find it difficult to come to their doors. A lot of people also use them just in case they lose their keys. It can be a much better option in both cases because it means anyone who has the code for the safe can get the key inside. The question of course is how safe these products actually are.
A secure place to store keys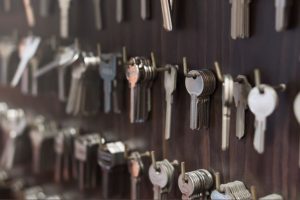 If you have never used one before, a key safe is a robust metal box that you attach to the wall of your home's exterior. People use them to make sure a spare key is available. However, you can only reach it by entering the proper combination.
For the safest option, you should purchase a safe with the Secured by Design logo on it. These are the safes that get put through their paces and receive approval for their robustness. A handful of designs exist on the market. Examples would be the 3 to 4 wheel combination safes and push button key models. If you are having any lock troubles, make sure you contact the best emergency locksmith Wanstead has.
Find the right spot
In order to keep your keys as secure as possible, you need to install the safe in an appropriate spot. For one thing, you need to keep it out of sight. See to it that no one can spot it from the road. A great idea would be to hide it behind a plant, window box, or pipe. It should also not be at eye level. You will have an easier time keeping it hidden this way.
You cannot have the safe be too easily identifiable either. If it is, try doing some DIY work in order to fix a removable casing over the top. One possibility would be to blend this in with your property's other exterior boxes. Utilities or electric boxes would be good options.
You can count on us when you need an emergency locksmith in Wanstead
At Locksmith Expert, we are always ready to take on any job that comes our way. In addition to homes, we can work on flats, warehouses, and shops. We work quickly to ensure you gain access to your property in the shortest possible time. At the same time, we are careful to avoid permanently damaging anything.
If you would like help from the foremost emergency locksmith Wanstead has, please speak to us. You can reach us at any time and we will do our best to reach you quickly.