The reasons why people call our locksmithing business vary. One might be stuck outside their house because they lost their keys. Another may be unable to open up a business premises. No matter the circumstances, we make sure we are on site quickly with the right equipment. We also see to it that the best emergency locksmith Ilford has is there for you.
Something we get asked very frequently is whether we break locks whilst on the job. There are those who want us to do this. However, others worry that contacting a professional could set them back hundreds of pounds in replacement doors and locks. No one likes losing their keys and having to pay huge sums for it. This is particularly true when the keys are within the building we are trying to access.
There is no need to panic
Say you have forgotten to take your keys out or have lost them. If you are the calm type of individual, you have probably opted not to panic. Instead, you will research things a little and discover your options. This is certainly the smartest choice to make here.
Sadly we have come across scenarios where people have gone into a frenzy. Some of them resort to drastic measures like kicking their door in or smashing the windows. This causes a substantial amount of damage and will cost a lot to put right again.
Look at your door
The first thing you should do here is look at the type of door you own. This can play a massive role in the requirement for harming locks to get inside. For instance, you may have a classic wooden door with a mortice lock. It could have two. You might also possess a pair of front doors to enter, like a main and patio door. Once you know what kind of doors you own, you will be able to gain answers to your questions.
uPVC Doors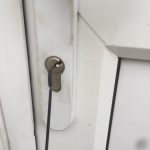 Most houses in the UK have a uPVC door. You are in luck if you own one too. The reason why is that these specific doors won't result in any damage when one of the top emergency locksmith Ilford has employs their tools to gain entrance. Even if yours is a wooden door, you can get inside without ruining the property.
There is only one time when you actually need to worry and this is when you own a mortice lock. These aren't easy to break. This security feature shall work against you if you misplace your keys.
So do we need to break a lock?
To put it bluntly, no we don't. It isn't a requirement for us to break your locks or the door to get inside the building. We can usually pick a lock to open it. However, there is a minor possibility if you have spent a fair amount on security and locks. Breaking them might be the only option here. You should not really worry since most jobs are straightforward. In addition, we will always advise you before we do anything.
Call the most reliable emergency locksmith in Ilford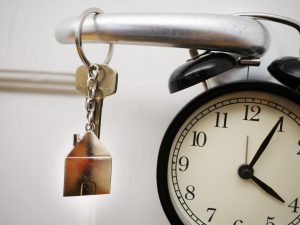 At Locksmith Expert, we have an extensive knowledge of locks. Using it, we are able to work on a large variety of locks carefully and rapidly. We are also incredibly courteous, polite, and professional at all times.
If you need the finest emergency locksmith Ilford can give, call us today. We are available 24 hours a day and work on all kinds of property, from homes to warehouses and offices.