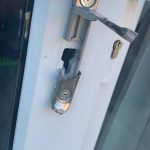 It is always nice knowing there is someone out there who can help you out of a sticky situation. Our people respond quickly when we get a call from someone who has lost or broken their keys. In fact, our business is the number one place to find an experienced locksmith Ilford has. We can help people to get into any property and also provide lock repairs and replacements if necessary.
If you are currently unhappy with your locks, you will probably want to know what your options are. Fortunately, there are plenty of replacements you can use on your front and back doors. What we are going to do here is assist you in figuring out which ones are ideal for your property.
Mortice deadlock
Firstly, we have a five-lever mortice deadlock. This is one that has a habit of confusing people. Normally, you fit these kinds of locks on wooden doors. You won't find them on composite or uPVC doors. Additionally, you lock them from both the outside and inside using a key. You fit them within the material of your door, not on the surface. Some five-lever mortice deadlocks won't be BS3621 approved. These ones shall typically come with a Nightlatch for extra security.
Multi-point system
Next, we have a multi-point locking system. With key operated lock systems like these, you put them into the door's body. It locks into the door frame too. When you engage your lock, several bolts shall extend into the door frame. Usually, there will be three points at minimum. In some cases, there is going to be four or five of them.
You can find these locks on composite and uPVC entrance doors. However, it is also possible for them to be on patio and French door variants. Contact the best locksmith Ilford has if you experience any problems with these or other locks.
Rim automatic deadlatch
There is also the rim automatic deadlatch with key-locking handle. What you do with this lock is fit it onto the interior of your door. The key locking cylinder is on the outside. This is where you insert your key to open the door.
It is common to find these locks on glass panel doors and timber/wooden ones. The advantages are they lock automatically once you shut them and they are easy to use.
Euro cylinder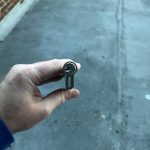 The Euro cylinder lock is a possibility as well. What you would typically do with these locks is fit them onto composite and uPVC doors. Moreover, you may pair them with multi-point locking systems. You have the option of fitting them to certain sashlocks and mortice deadlocks on aluminium and timber doors too.
These days, this style of lock is among the most common designs for contemporary houses. When you fit them to the right standard, they can help to stop lock picking, bumping, drilling, and snapping. It is not difficult to change them either if you must upgrade to a superior security standard.
Come to us when you need assistance from a locksmith in Ilford
At Locksmith Expert, we give clients plenty of reasons to use our services. For example, we always let them know where we are and how long we will be. Furthermore, we make it a point to have the right tools for any job. Last but not least, we are courteous, polite, and professional at all times.
If your situation demands the greatest locksmith Ilford has, make sure you speak to us. We will reach you quickly and offer the best possible service.