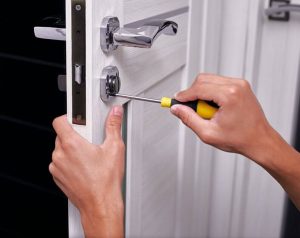 When you are locked out of your property, you need a quick and efficient solution to the problem. Fortunately, we can provide you with the greatest emergency locksmith Chigwell has. We always have a series of tools to help us with all sorts of jobs. In addition, our knowledge of the area ensures that we will be with you in a short amount of time.
People change the locks on their property for all kinds of reasons. Some recurring ones include lost keys, broken locks, and moving house. If you are thinking of doing the same, you will have to consider a few details.
Have you moved recently?
Changing the locks should be a priority when you move to a new home. You never can tell whether a past resident has a spare key. By changing the locks, you are guaranteeing that you are the only ones with the right set of keys.
How old are they?
Your new property might also have locks that are over 5 or 10 years old as well. In this situation, it is best to replace them. The life expectancy of a lock will vary depending on the model and quality. However, it is a good idea to replace locks every 5 or 10 years.
Lost keys?
Losing your keys is another great excuse to change your locks. This is one of the most concerning things a property owner can experience. You will usually have no idea who has them, if anyone at all. It is preferable to play it safe and replace the locks here, especially if you lose the keys alongside something that reveals where you live.
What is the right lock for you?
Another detail you need to think about is what lock is right for you. To figure this out, look at the doors you have. Usually, if yours is a wooden door, you will be better off with a Night latch or Mortice lock. For uPVC you will probably be looking at a Euro lock. Before doing anything though, you should check with the finest emergency locksmith Chigwell has. We will help you to make certain that you have the right lock.
Does it meet the right standards?
Finally, when choosing a new lock, opting for those that meet the British Standard is vital. These models have passed the necessary tests to guarantee they meet all the right requirements. Moreover, the majority of insurance policies require you have them.
All the help you require from an emergency locksmith in Chigwell
At Locksmith Expert, we do everything we can to help the client. In addition to solving their standard lock problems, we make sure everything is secure. If we believe there is something the client can do to improve things, we will make the necessary recommendations.
So, please speak to us if you need help from the most skilful emergency locksmith Chigwell has. Our prices are excellent and we always offer a great standard of work.