Lock issues can be very inconvenient. That is why our business provides quick and efficient locksmithing services 24/7. We also send the best emergency locksmith Wanstead has. No matter what the situation is, we have the skills and tools necessary to overcome it. In addition, we offer very competitive prices for our aid.
The majority of burglars come in through the back or front door of a property. This means you must have secure doors. They come in all sorts of materials. Being professionals, people often ask us for advice about which to use. The thing is that there is no clear answer because the door is not the only important detail. There are actually three factors you must consider. Firstly, there is the door's material. Secondly, we have the type of lock. Finally, there is your budget.
Materials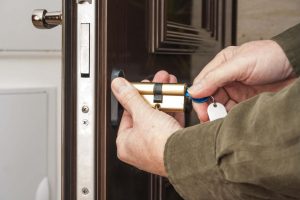 One of the most common options for doors is wood. This is a solid, strong substance for a door. However, you need to carry out frequent maintenance for it to stay in top condition. Wood doors are also not cheap, but you can add extra locks to enhance the convenience and security.
Another material that is very popular is uPVC. These are incredibly common thanks to their low maintenance and affordability. Furthermore, they are thermally efficient and stylish. On the other side, you often can't fit in additional locks here.
There are also composite doors. They are the most modern, generally made of layers of wood and glue or even fibreglass. In terms of cost, they fall somewhere between uPVC and wood. A decent quality composite door is going to be low maintenance, robust, and durable. If you would like more advice from the greatest emergency locksmith Wanstead has, give us a call today.
The most secure locks
As for what the most secure locks are for these doors, the 5 level mortice design would be ideal for wood doors. Moreover, it needs to be BS3621 compliant. You are able to check this by looking at your lock when it is open. There should be a marking on the lock face.
For composite doors, the best lock would be a multipoint locking system. Feel free to use an anti-snap Euro cylinder too.
The uPVC doors should also use a multipoint locking system that has a Euro cylinder lock. It is true that this system is incredibly strong. However, numerous uPVC doors have cylinder locks that can snap easily. Even in modern times, this weakness is the cause of multiple break-ins. Thankfully, we have anti-snap Euro cylinders to fix this issue. These work on both newer and older uPVC doors.
Your top choice of emergency locksmith in Wanstead
At Locksmith Expert, we help the community 24 hours a day, 7 days a week. We let clients know who we are as we always wear identification. Additionally, we take all calls seriously and keep everyone up to date so they know when we are coming.
You can contact us at any time if you would like help from the most accomplished emergency locksmith Wanstead has. We have a no-damage approach and can try many things to resolve problems.