There are many situations where you should change a lock. Luckily, we know all about them because of our work as the emergency locksmith Romford clients regularly call on. For instance, you might have a new home and want to make sure it is secure. Or maybe you have lost your keys and worry about them falling into the hands of the wrong person. On the other hand, it could be that the lock is old or you need to upgrade it in order to comply with insurance requirements.
A DIY job you should skip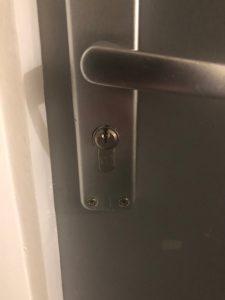 Whatever the case, you will need a new lock. Most people will call in a locksmith to complete the job. However, there are those out there who think it is an easy job that they can do themselves. This is probably not the best option though.
After spending some time on the internet and getting tools, you may think that you have everything you need to change a lock. What you probably fail to realise though is that a lot can go wrong. It is easy to mistakes when picking a new lock and fitting it. This can leave you risking your home being broken into. In addition, if you do fall victim to a burglary you may get in trouble with the insurance company. They may not pay out if the lock is the wrong standard.
Call in a professional
When you choose us and work with the top emergency locksmith Romford has to offer, you can be sure you have the right help. The locksmith will have all the training and knowledge necessary to complete the job not only correctly, but to high standards. This will give you peace of mind that you will not be able to get with completing the job yourself.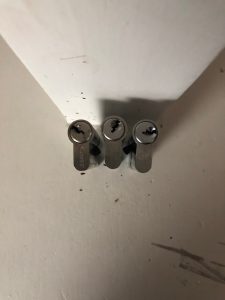 Another thing to note is that experts have extensive knowledge when it comes to different types of locks. As a result they are able to work with different sizes and shapes of locks. This is important as they are not "one size fits all" and the wrong choice can leave your property vulnerable.
For example, cylinder lock size is determined by how thick the door and handle are. People who purchase and fit ones that are too big will leave themselves vulnerable to lock snapping – a technique burglars use to break into properties. Therefore, it is important to make the right choice.
Furthermore, locksmiths can ensure that the lock is the correct standard you need. A lot of people don't realise there are many different lock standards. This includes BS 3621, BS 8621, and BS10621. As a result, working with an expert lets you be sure that what you have in place is secure and will meet the requirements for your insurance company.
Looking for a trustworthy emergency locksmith in Romford?
Make the smart call for your property and reach out to the emergency locksmith Romford can rely on for jobs like this and more. You will be able to have total confidence in our work, knowing that both you and your property are safe.
If you have any questions for Locksmith Expert, do not hesitate to get in touch with us.