Losing the keys to your house is such an easy thing to do but that does not make it any less annoying when it happens. For such an important item, keys are quite small. Maybe you dropped them in the street, left them at work, or misplaced them somewhere in your home. Regardless of what happened, this situation can become a huge hassle that takes up a lot of your time. What you also need to realise is that it compromises the security of your home as without your keys, you won't be able to lock up properly. Rectifying the situation however can be as simple as a call to the emergency locksmith Romford loves using.
Make sure you check properly
Firstly, when you can't find your keys, you need to carefully look everywhere for them. Stop and try to think about where you last remember having them. Then, you can look all around that area. This often sounds obvious and silly, but people can forget in the panic. This will prevent you from calling in a locksmith and then immediately finding your keys as soon as they leave.
Is there a spare key anywhere?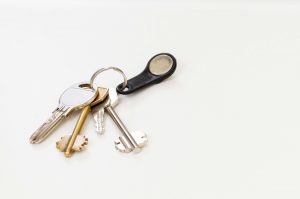 You have to think ahead for this one to work. However, it offers a quick and easy solution for when you misplace your keys. If you are someone who keeps one hidden somewhere on the property such as in a flower pot or a lockbox, now would be the perfect time to get it out and use it. On the other hand, maybe you gave one to someone you trust and you can contact them?
There is no need to worry if you don't have any spare keys though as you can ring us for our specialist services. We are the emergency locksmith Romford can trust in situations like this.
Look for another entrance
The front door is not the only way to enter the property. Many homes also have side and back doors along with large windows. You might be thinking that you would not normally leave any of these unlocked, but you also would not intentionally lose your keys. So, take the time to walk around the property and look for any viable entry options. Just remember that if you have locked everything up tight, you should never try forcing or breaking your way in. In addition, it is not wise to try to climb to reach a high window you have left open.
Call an expert locksmith in Romford
If you are unable to enter your home, we can help you gain access again. Something worth noting is that if you lose a set of keys, there is a good chance someone else now has access to your property. For this reason, your best option is to replace the locks to ensure you are secure.
Whatever kind of help you are looking for, look no further than us. We are the emergency locksmith Romford depends on time and time again. Read through the site to learn about our services and get in touch to speak to Locksmith Expert.