For years and years, people have been relying on locks. Over time technology has evolved and the same goes for locks. Despite the high grade items people can now get their hands on, many instead opt for those of a low quality in order to save money. Sadly this will leave you with less protection. It also increases the chances of finding you need to call on an emergency locksmith in Chigwell. While we are here and happy to help you, we are sure you would rather have good locks in place. This is better than calling us for our services in the middle of the night.
Make sure you check on your locks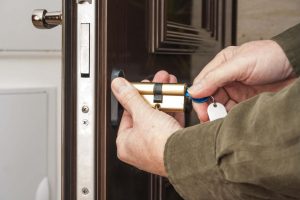 You should regularly inspect the security of your property. It is well worth it for the peace of mind alone and does not take as long as you might think.
To start, you need to check you have quality security in place. This should be in all the right locations. There is no point in having great protection on your front door if your back door has only a flimsy chain and windows have nothing.
On top of this, if a lock is beginning to show signs of wear and tear, this is not something that you can ignore. It will only get worse and cause more trouble.
If you ever need locks installing, replacing, or repair work to ensure they are working properly, leave it to a specialist. This means that when the work is done, it will be to an excellent standard. While you could attempt the job yourself, this runs the risk of doing it incorrectly. As a result, you may find your property is not secure.
In a tough spot? The finest emergency locksmith in Chigwell is here
It is an unfortunate truth that burglaries happen. This leaves the security of your home compromised and quite often, yourself full of worry. In addition, there is always the possibility that your keys are worn. This can lead to a number of issues too. For example, the key could stick in the lock or break.
At times like these you need a team that you can count on. You need a locksmith who will arrive quickly with the right tools and experience to do the job. Well, Locksmith Expert is the name you can trust. We can be there to secure your property and help you feel safe, regardless of the time of day. You will be able to enjoy professional yet friendly customer care.
We aim to arrive at your location in under 30 minutes to provide the leading services you are looking for. We have been in Ilford for more than 20 years and with our experience, we are the finest emergency locksmith Chigwell and surrounding areas has. Give us a call today to work with a professional you can depend on.