It is common to hear stories of people locked outside their homes and cars. The trouble is that these incidents can happen late at night. It is this fact that lead us to open our 24/7 locksmithing service. So, when someone is in need of aid, they can ask us to put them in contact with the greatest emergency locksmith Romford has.
Houses and cars are not the only things that use locks. Safes use them as well. The media likes to talk about safes a lot. Due to all the information out there, it can be difficult to ascertain the truth about them. To clear up any confusion, we are going to reveal the facts about these security devices.
Not always in the name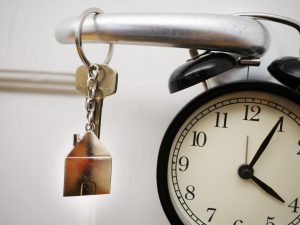 The first detail we would like to share is that safes don't always live up to their name. In the security industry, people say that money buys time for you. When paying for quality, you are usually obtaining a product that will simply give the thief more hassle. Banks don't place their vaults in the middle of their sales floor for a reason. There simply is not sufficient protection there.
The best thing to do is choose numerous layers of protection. In addition, always practise discretion. There is no substance out there you can't destroy or break. The focus needs to be securing your valuable in ways that make them hard to find or get to.
No talking
Our next point is an obvious one but we believe we need to discuss it. You should not discuss your safe in any detail. It might be tempting to brag about it, but don't fall into the temptation.
Not that many people have safes. Therefore, if you suffer a break in, there is no reason for a person to go right for your safe. On the other hand, your home could be burgled with the thieves only touching it. In this case, you have slipped up and not hidden it well enough. Your best bet would be to avoid talking about the safe full stop. If you need the best emergency locksmith Romford can offer, speak to us.
Inaccessible
The final point we would like to make is that inaccessibility is good. As far as safes go, the most efficient ones are those made so you can't reach them. This is perfect for ones that won't get much use. Those safes behind pictures are hidden. However, those within the walls are inaccessible and invisible. An item you need to exhume is something that a common thief won't encounter.
An emergency locksmith in Romford when you need them
At Locksmith Expert, we are very careful when working on a client's locks. What we mean is that we go out of our way to avoid damaging your property. In addition, we are always courteous and polite to those who need us.
So, if you would like to work with the most skilful emergency locksmith Romford has, give our team a call. We are available around the clock for your convenience.