Whenever someone calls us with a lock problem, we aim to get to them as quickly as possible. We believe the best service is one that can solve an issue quickly and effectively. With years of experience in locksmithing, we are capable of meeting these goals. In addition, we have the finest emergency locksmith Barkingside has working for us.
Locks are not all equal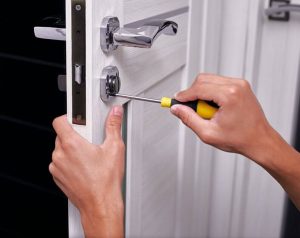 One of the things we dislike about our industry is that there is quite a lot of misinformation. We want to correct that by offering clear advice and the best services for every need.
Many people don't think about their locks too much and just assume that they are all the same. In most cases it is enough for them if the key functions smoothly and locks their door. In truth though, locks are different. They offer varying levels of protection and unique benefits. It is always worth the time to see what kind of locks you have and the amount of security they provide.
You may own an aluminium or uPVC door. If so, then chances are you have a Euro cylinder lock. The end of your lock might not have any stars on it or there may only be one. In these cases, you are leaving yourself vulnerable to several standard methods burglars use. It will be worth the money to upgrade to a three-star model. For wooden doors with a five-leaver deadlock, see whether it is BS3621 certified. If not, you need to upgrade.
There is no magic master key
Something else that people believe is that there are some special master or skeleton keys out there capable of unlocking all locks. Because of how we manufacture locks today, this simply is not possible.
In the past locks were far simpler. You merely had to bypass the wards to seize the cam at the barrel's end section and turn it. Skeleton keys did exist here. These were the keys that people ground down to the bare bones. This is where the name comes from. The keys only worked because the locks were not technically locked. There were simply wards in the way.
Due to the combination of gates and pins in modern locks, skeleton keys are useless against them. You can find master key systems, but they are only for within a single building. They only work because the masters are cut correctly.
A professional, friendly emergency locksmith in Barkingside
At Locksmith Expert, we take an approach to our work that is both professional and friendly. We are always courteous and polite. Furthermore, we have tools for every situation. You will be back in your property in no time.
So, get in touch with us today if you wish to work with the greatest emergency Locksmith Barkingside has. You can call on us for help at any time.