When a lock gives you trouble, you will want a quick response. This is something our company provides and more. In addition, we put clients in contact with the finest emergency locksmith Barkingside has. No matter what the problem is, we will be ready to deal with it.
Mortice locks are among the most popular types on the market. They are typically more secure and stronger than their cylindrical counterparts. Something to note about them is they do in fact weaken a standard wooden door's structure. However, you can pick a 5 lever variant. Doing so allows you to make your home more secure.
A versatile collection
Another detail you should know about the Mortice lock is that it is incredibly versatile with a wide collection of options. They are capable of accommodating more solid interior mechanisms and heavier return springs. Normally, it is possible for them to accept an array of accessories and cylinders.
Insurers look at these locks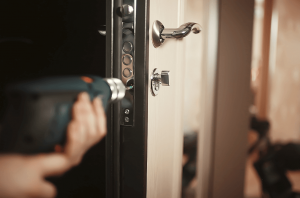 The security of Mortice locks holds importance for others besides homeowners. Insurers must also take interest in them. The majority of them insist you have this kind of lock to get BS 3621 certification. Alternatively, the lock can have five levers. One lock is the minimum requirement. The five-levered Mortice locks are the most secure.
Every homeowner should examine their locks to see whether they adhere to these standards. Some might not know where to look to confirm that their lock meets the British standard. All you need to do is check the faceplate for the kitemark. If you don't find one, it may be a European import or one from somewhere else. Be careful because this can leave you with a redundant insurance policy if there is a break in. Speak to us if you need the greatest emergency locksmith Barkingside has.
There are multiple designs
As we said above there is a wide collection of Motice locks to choose from. The most common for domestic structures would be the lever model. The majority of them are functionally similar. Essentially, when you insert and turn a key, you will lift the levers to the right height to lock or unlock the bolt. This depends on the way you turn it.
In addition, there are cylinder Mortice locks. What separates these from the standard cylinder lock is that the cylinders throw the bolt. You don't insert a key. You will have more luck finding them in commercial properties. The reason why is there is more flexibility with restricted keys and master suites.
A regular practice is to use the Mortice lock in tandem with an Oval Profile Cylinder or Euro Profile Cylinder. You can open these with a key on one side and unlock or lock it on the other side using a thumb turn.
Call a reliable emergency locksmith in Barkingside
At Locksmith Expert, we cover all types of premises. This includes commercial in addition to private ones. Moreover, we have the skills necessary to work on vehicles, including lorries and cars.
If you require the help of the best emergency locksmith Barkingside has, please let us know. One call is all it takes and we will try to be with you as quick as we can.