When you are in an industry like ours, you must respond to every call quickly. That is one of the most important parts of the business. Another requirement is to have locksmiths that know what they are doing. Fortunately, we are able to put our clients in touch with the most skilful emergency locksmith Romford has.
People only pay attention when something is wrong
One problem with locks is that most people only stop and pay attention when they don't work correctly. Something you might not know is that changing weather patterns can influence them. Temperatures fluctuate here. As they do, commercial and residential locks can start jamming and malfunctioning. Luckily, expert locksmiths can help.
Summer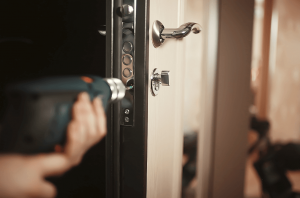 During the summer, temperatures get higher. When this happens, numerous business owners and homeowners experience lock jams. Normally, this affects outside doors. The trouble with high temperatures is that they cause the doors to slightly expand. As a result, it becomes harder for you to turn locks. They can even end up stuck in one position.
The effect tends to appear more in certain situations. For example, when there are deadbolt locks. They compress in your door while the door frame swells around them. It happens more with wooden doors too, since the material is more vulnerable to contracting and swelling.
If you have issues with your locks in summer, we can supply the best emergency locksmith Romford had. This can give you a fast solution.
The cold months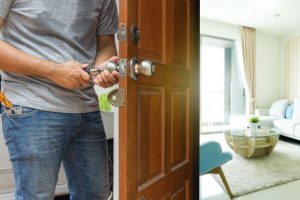 In particular areas, lock issues tend to pop up when the colder months arrive. Temperatures can fall below freezing here. When it gets to this point, door frames have a habit of contracting. This leads to a poor fit between the door and lock. Like with hot weather, the effect pops up more in specific situations. Wooden exterior door frames and/or doors are good examples as both suffer from rising humidity levels. Wooden doors usually contract in cold temperatures as well.
When unlocking or locking external doors, you might find it hard to turn the key. You can attempt to pull in on your door handle from outside in order to re-centre your lock inside the frame. Don't think of this as a permanent solution though. It is going to get worse as time goes on.
Re-fits
Extreme cold or hot temperatures may have made it troublesome for you to use the exterior doors at your business or home. In this event, you might have to re-fit them within the frame. Professional locksmiths like us are the top people for the job. In these situations, we may need to remove the door completely and alter it to guarantee a perfect fit.
Work with the top emergency locksmith in Romford
At Locksmith Expert, our knowledge and understanding of locks is unbeatable. We use our expertise, as well as our collection of tools, to provide clients with first rate results.
If your situation demands the best emergency locksmith Romford has, contact us today. We will do our best to be with you as quickly as possible.