Locksmith Expert exists to provide everyone with a quick and effective solution to all their lock troubles. Regardless of the problem, we will do all we can to gain entry. This is because we have an exhaustive list of tools and the right experience. Should they require an emergency locksmith, Wanstead residents know they can rely on us.
Many individuals believe they are safe enough with their standard locks. This is not entirely true however. In fact the level of protection may not be sufficient at all, especially if someone if trying to break in. What we are going to do is inform you of just how easy it is to break into a standard lock.
There is no need for a key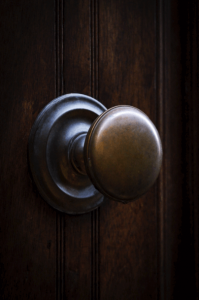 Do you know how easy it is to unlock a door knob without a key? The answer is very. Not that many people know about the true purpose of the door knob. It is to ensure that your door connects to the frame. This is when the door is shut. It is not for security purposes. At no point is the latch locked. The handle is the only thing that locks. All you are required to do to unlock the door is reach the latch.
As for the most common way to unlock a door without a key, this would be with a credit card. Even for locks today, this remains a relevant technique. What happens is that people slide the card between the door's frame and the door itself. Then, they push it towards the knob's latch. In the majority of instances, the door is going to open. As a result you can see why this is not enough. If you only have this kind of set up, contact the best emergency locksmith Wanstead has to arrange an upgrade.
Deadbolt vs. Criminals
Next, we will discuss how secure a regular deadbolt is against criminals. When you compare to the door knob, this component is a bit more complex. This is the lock responsible for securing your door against delinquents. It operates by having a bolt come out of your door and sliding into the frame. If you lack a pick tool, locksmith skills, or a bump key, the only way of getting in will be to damage the lock. However, it is not difficult to damage the deadbolt or obtain a bump key. Lawbreakers usually don't care about damaging your property when breaking in.
What should you do?
The solution to all these situations is to get yourself some high security locks. They will cost you a bit more than the standard varieties. However, the added security is well worth the investment. You can rest easy at night knowing you have the best locks money can buy.
Hire an emergency locksmith in Wandstead
At Locksmith Expert, we offer everyone a service that is courteous and friendly. Our goal is to ensure that everyone has locks they can rely on. That is why we will always recommend upgrades if the current ones are old, ineffective, or prone to damage.
We are an emergency locksmith Wanstead locals can count on to be available on a 24/7 basis. We cover all types of premises too, including commercial and private. If there is anything we can do for you, please give us a call.